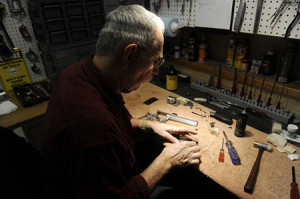 Gunsmith hours 12PM-6PM Monday – Saturday. Closed Sunday
gunsmith@bristleconeshooting.com
303.985.0989 xtn 104
Our resident Gunsmiths (2 full-time senior Gunsmiths and 1 apprentice) are focused on providing a high level of service and expertise to our members and customers, and can help you ensure that your weapon is cleaned, well maintained and perfectly customized to fit your needs. We work on handguns, long guns and NFA weapons and take a consultative approach in providing these services, so come on in and talk to us about what you're looking for!
Hourly Labor Rate $75 (Members get 15% off!)
Example services
Custom textures and finishes; stippling, cerakote
Disassemble, clean, safety check, oil, reassemble
Scope mounting and laser bore-sighting
Custom trigger work
Custom sight installation
Custom builds/assembly
Recoil pad installation
Re-barreling
Firearms appraisals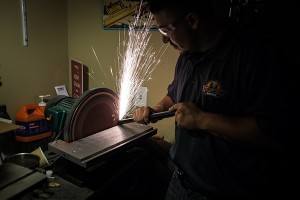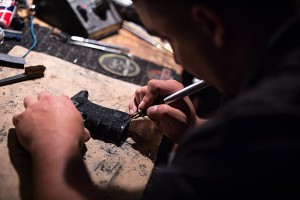 Call 303-985-0989 for more information or ask our Gunsmith a question!